Company Profile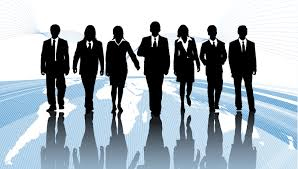 Pioneering in inventing novel technologies to excel in field of Bangle making machines. We are engaged in manufacturing, exporting and supplying of machinery for manufacture of Conventional as well as CNC Bangle Making Machine, elated tools and dies.The culled out machines have a value in the industry and we are recognized as one of the noteworthy organization as each machine that we offer are fabled and has a story behind. A genuine identification and a great value has been attached to our machinery and our company has reached at an outstanding heights on the basis of our cadre in pioneering newer technologies for manufacture of our machine. The machinery that we offer include CNC Bangle Making Machine, Bangle Making Machines, Bangle Bending Machine, Bangle Design Cutting Machine, Sheet and Wire Machine, Buff Polishing Machine, Bangle Sizing Machine, and Bangle Turning Machine.

Mr. Kuldeep Singh Matharu is a graduate in Mechanical Engineering and has laid the foundation stone of an outstanding company Truturn Mechanical Works. His presentation skills have attracted the international clientele and his efforts and endeavors have brought fruitful results. The expertise in building performance oriented machinery is genuinely welcomed by the clients as it has proved to be the most cost effective solution in industrial and bangle making machinery. The techno proficient team build by our mentor and leader follows company values in true spirits.
Our Product Portfolio
Our exceptional excellence lies in making performing machines that succeed in delivering maximum productivity with minimum fatigue.our product range comprises of Bangle Making Machines, Bangle Bending Machines, Bangle Design Cutting Machines, Sheet and Wire Machines, Turning Machines, Buff Polishing Machines and Bangle Sizing Machines.
Some of the noted features of our machinery include:
High Performance Values
A Long Functional Life
Robust Construction
Easy installation and user-friendly
Our Team
The team that we have built has a wide experience in manufacturing, testing, assembling and installing industrial and bangle making machines. All these operations are performed by our team with efficiency as they are all gifted with talents in their field. The team understands the needs of the clients and builds the machines based on the client's specifications. In order to ensure making of our machinery, it is carried on the most effective way. We induct our team to attend various professional classes that keeps them abreast with the ongoing trends of the industry. Moreover, We owe a lot to our team who supports us in taking up the challenging task of converting an obsolete machine into a functional machine.
Our team consists of the following personnel:
Engineers
Technicians
Supervisors
Quality analyst
Our Quality Assurance
Quality building techniques adopted by us have been genuinely welcomed by the Indian and International markets. The machinery that we develop has excellent performance, as well as require less maintenance.
Our Customer Satisfaction
The welcome signs that we have received in the markets show that popularity of our company. The clients are pleased with the efficacy, performance and durability of our machinery. Moreover, we offer at the cost effective prices that give premium advantage to the clients. The customers have expressed their gratification in our services like after sale service, installation and machinery building. The trust and belief of both national and international clients are unshakeable. Also, the customizations that we provide are acclaimed by our clients because it fulfill all their requirements.
Why Us ?
We are accredited in the market for offering industrial and bangle making machinery. Our credentials are noteworthy because our machinery give optimum performance in minimum cost.
The following factors make us unique in the industry:
Excellence in quality
Professional business approach
Perfectly timed deliveries
Customization offers High-end machinery
Reduced Operational costs
Innovation in products